Legacy™ will attend the AAPEX Show November 1-3, 2016, in Las Vegas, NV. Legacy, the maker of Flexzilla®, will gather with over 44,000+ targeted buyers and more than 130,000 professionals to learn about the future of the automotive industry. Legacy will showcase their brands: Flexzilla air hoses, water hoses, and power cords; SmartFlex™  air, garden, and RV/Marine hoses;  Lock-n-Load™  grease guns and accessories; Cyclone®,  blow guns and ColorConnex®,  couplers and plugs. Visit us at booth #2867!
New Products!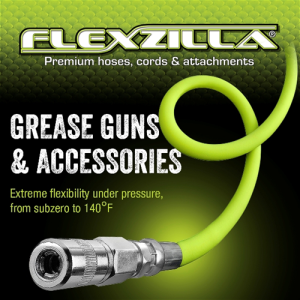 Flexzilla® Heavy Duty Grease Gun with 18" Grease Whip Hose – The Flexzilla Grease Hose provides extreme flexibility under pressure, from subzero to 140°F. Designed with a soft barrel grip to provide better ergonomic control and comfort. Click here to learn more!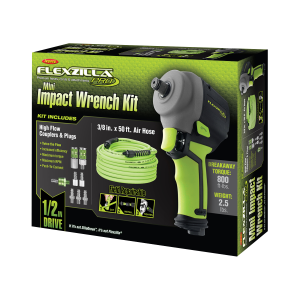 Flexzilla® Pro Mini Impact Wrench Kit includes: Flexzilla Mini Impact Wrench, High Flow Couplers and Plugs, 3/8"x50' Air Hose that is field repairable. The mini impact wrench has 800 ft-lbs. of nut-busting breakaway torque and an extremely lightweight design. Click here to learn more!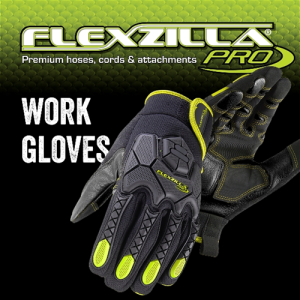 Flexzilla® Pro Heavy Duty Leather Hi Dexterity Work Gloves – Heavy duty grain leather palm for heavy duty wear performance, TPR back patching for impact protection, stretch fit spandex back for comfort & flexibility and TOUCH SCREEN GLOVE TECHNOLOGY. Click here to learn more!